Belchertown Dental Implant Costs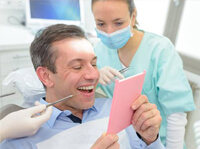 The cost of a dental implant supported tooth replacement is one of the main factors that patients worry about before beginning their treatment plans. While the cost of dental implants is higher than other tooth replacement options, the results are longer lasting and more natural looking, feeling, and functioning than other restoration options. If you want to learn more about replacing missing teeth with dental implant supported restorations, call the Valley Dentists of Belchertown to schedule a tooth replacement consultation appointment with our dedicated dentists and dental care team. During your consultation appointment, we'll walk you through every step of the dental implant tooth replacement process, including the costs associated with each phase of your restoration plan.
The Price of Dental Implant Posts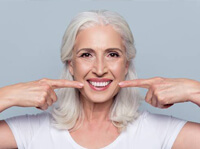 Each dental implant post will range in price from $500 and $1,500, and that's just for the post. A variety of materials can be used to craft dental implants, including titanium, zirconia, and even polymers. In most cases, we recommend titanium. For patients with metal allergies and sensitivities, we may recommend zirconia. Polymers have not been used for long, and it may be necessary to complete further research before we begin recommending these restoration materials. In addition to the cost of the implants, you'll also need to keep in mind a number of other elements and treatments that may be necessary.
Factors That Impact Treatment Costs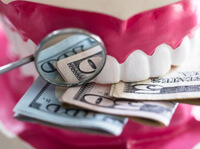 There are a variety of factors that impact the cost of your implant supported tooth replacement plan, including:
The number of missing teeth
The material used to craft implant posts
The manufacturer who crafts the implant
The type of restoration (crown, bridge, denture)
The need for preparatory tooth extractions, tissue grafts, and other treatments
The use of dental sedation to ensure comfort during advanced procedures
Dental Insurance & Financing Options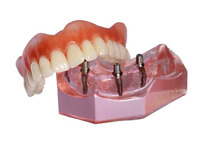 Unfortunately, dental insurance is notoriously slow to change. Most dental benefit plans have had the same annual maximums between $1,000 and $1,500 since the 1960s, and orthodontic treatment was considered purely cosmetic until the 1980s or 1990s. Currently, the majority of dental benefit plans are still refusing to cover the costs of dental implant posts and their surgical placement. However, insurers do cover the cost of replacement teeth, preparatory treatments, and dental sedation. We'll maximize your benefits for these aspects of dental care. Our team will also help you to receive low and no interest payment plans, so you can spread the cost of treatment out over several months. We work with CareCredit, a third party financier, to offer these payment plans. You can apply online for preapproval, or we'll be happy to help you with your application during your consultation appointment.