Belchertown Cosmetic Dentistry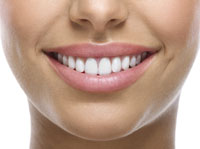 Do you wish you had a straighter or more dazzling smile? Dr. Medaugh of Valley Dentists of Belchertown offers a range of today's best cosmetic dental services to help patients like you create beautiful results. With every patient, we take the time to understand your needs so we can deliver fully personalized results. When we're finished with your cosmetic treatment, we want you to feel more confident and satisfied.
Our cosmetic dental services include:
Veneers are made of thin pieces of durable dental porcelain and are attached to the front of teeth in a two-stage procedure to change the appearance of stained, cracked, chipped, misaligned or oddly shaped teeth. Not only do they provide long-lasting results, they're also stain-resistant and can be cared for with regular brushing and flossing. Find out more about porcelain veneers from Valley Dentists of Belchertown.
At-Home Teeth Whitening
Teeth stains are a natural part of life, occurring mainly from the foods or beverages we consume, but also from tobacco use, certain medications, and simple aging. At-home teeth whitening can help you restore your smile's dull appearance using custom whitening trays and a professional whitening gel. Following your treatment, you can look forward to dazzling results that will make you smile again.
If you want a straight smile but don't want to wear traditional braces, Invisalign may be right for you. This cosmetic braces system moves teeth into their ideal position with clear trays instead of brackets or wires. Besides offering you a more discreet treatment option, Invisalign also lets you enjoy your favorite foods or drinks because your trays are removable. You can also remove them to brush and floss.
Cosmetic Bonding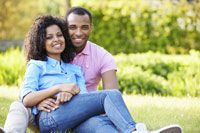 Cosmetic bonding uses composite material to repair a broken, cracked, oddly-shaped, misaligned, or stained tooth. Where veneers would be used to improve the appearance of multiple teeth, cosmetic bonding is an alternative service for patients who only want to improve one or two teeth. Treatment with cosmetic bonding can be completed in a single visit.
If you're interested in learning more about any of these cosmetic services, Dr. Medaugh would be happy to talk to you about them during a consultation appointment. We will consider your needs, your ultimate goals, and help you craft a plan to achieve beautiful results.
Call Valley Dentists of Belchertown today to schedule an appointment. We would be happy to assist you with scheduling a visit or simply answering a question. Our office is conveniently located in Belchertown and serves patients from Belchertown, Ware, Granby, Ludlow, Warren, Hardwick, Gilbertville, Hadley, Amherst, Palmer and all surrounding communities.
Understanding the Cost of Cosmetic Dentistry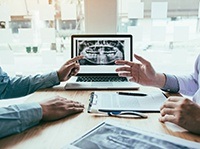 Cosmetic dentistry is associated with a large price tag, but it's affordable for people from all walks of life because of the diversity of treatment options. Therefore, there's not a flat rate for elective services because every situation differs. Although various factors affect the cost of cosmetic dentistry in Belchertown, there's a solution to fit your needs and budget. We can turn your dream smile into reality, even if money is tight.
Which Cosmetic Dental Service Is Right for Me?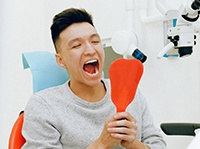 Everyone's mouth is unique, as is every situation. As a result, there isn't a cookie-cutter treatment plan because several procedures can provide the same improvement. There isn't any way to determine the cost of your new smile until after examining your mouth and learning more about your goals. Your dentist may recommend one or more procedures, including:
Porcelain Veneers: Thin shells attached to the front of teeth cover several imperfections using just one procedure. You'll achieve lasting results that look natural.
At-Home Teeth Whitening: Get your teeth up to 8 shades whiter from the comfort of your own home using a professional kit from your dentist.
Invisalign: Correct bite and alignment concerns using discreet clear aligners instead of brackets and wires.
Cosmetic Bonding: Fix minor flaws using cosmetic resin that's shaded to match the enamel color.
Your dentist will also consider your budget when recommending any treatments. They'll review all your options, so you will have 100% confidence about the road ahead.
Cosmetic Dentistry Can Be an Investment Worth Making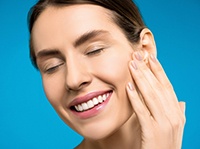 You can't put a price on the benefits you'll gain from a beautiful smile. You'll look younger and feel better by boosting your self-esteem. People may even view you differently because an attractive smile is associated with success and intelligence. You may even discover more career opportunities.
Some cosmetic concerns can also affect your oral health. Correcting them can improve your dental health. You can lower your overall oral health expenses by preventing a dental problem down the road.
How to Make Cosmetic Dentistry Affordable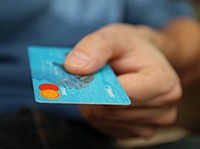 Despite what you might have heard, cosmetic dentistry isn't just for the rich or famous. We strive to keep a flawless smile within everyone's budget. After reviewing your personalized estimate, a member of our team will review all your payment options, which include:
Traditional Payments: Our office accepts all traditional payment methods, including cash, checks, and credit cards.
Dental Insurance: Often, dental insurance doesn't cover elective procedures, but there are some exceptions. If a treatment is medically necessary, your insurance may pay a portion of the cost. If applicable, a member of our team will help you maximize any benefits to lower your out-of-pocket costs.
Third-Party Financing: You can pay for your new smile using monthly installments through a third-party financing company.
Rest assured; you'll know exactly what you will need to pay before committing to anything. If you have any questions about your payment options, or you're ready to schedule your consultation, contact our office today.
Cosmetic Dentistry FAQs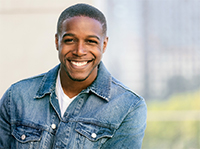 If you're unhappy with your smile, don't hesitate to visit your cosmetic dentist in Woodstock, Dr. Mark Medaugh. Our team is dedicated to boosting your confidence and helping you achieve a beautiful smile based on your desires. For your convenience, we've answered some common questions we receive from our patients below.
What are the most common cosmetic procedures that people get?
At Valley Dentists of Belchertown, we offer a large menu of cosmetic services that can help patients suffering from a variety of imperfections. When you visit our office for a consultation, we'll be able to guide you through each of the treatments to help you determine which one is right for you. Some of the most common procedures that patients get include:
Professional take-home teeth whitening
Dental bonding
Invisalign
For patients who have a variety of cosmetic flaws that they're looking to fix, we also offer porcelain veneers, which are incredibly versatile restorations built to fit over the visible surface of your teeth.
Does dental insurance cover cosmetic treatments?
Unfortunately, most dental insurance providers don't cover the cost of cosmetic treatments because they're not considered necessary to improve or restore your oral health. However, some procedures, such as dental bonding, may be considered vital to preserving the health of your teeth. That's why it's important to contact your dental insurance company to find out, because coverage often depends on your unique situation. At Valley Dentists of Belchertown, we also offer flexible payment plans and financing through CareCredit.
Can teens benefit from cosmetic dental treatments?
Many parents are surprised to learn that even teens can benefit from cosmetic dentistry in Belchertown. That's because most treatments have a variety of advantages other than simply making your smile look prettier. At our practice, we offer Invisalign and dental bonding to help improve your teen's oral health. By eliminating gaps and wedges between teeth caused by misalignment and dental damage, our team is able to make it easier for your teen to brush and floss their teeth. This helps reduce their risk of developing common oral health problems like cavities and gum disease.
How long does cosmetic dentistry take?
Depending on your needs and what type of treatment you decide on, the process take anywhere from a single hour-long appointment to several weeks. If you have multiple imperfections that you'd like to repair, it will likely require a longer treatment, such as porcelain veneers in Belchertown. However, if you have a small cracked tooth that you'd like fixed, it may only require a fast cosmetic bonding appointment.
Am I a good candidate for cosmetic treatment?
If you're not satisfied with the appearance of your smile, cosmetic dentistry can help you achieve a beautiful new grin. Not only can our treatments boost your confidence, but in many cases, they can also improve your oral health! The best way to learn whether a procedure is right for you is to schedule a consultation with Dr. Medaugh.