Belchertown Emergency Dentistry
Urgent Dental Care When You Need It Most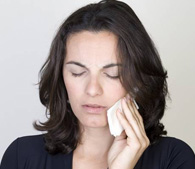 Emergencies can strike when we least expect them, and while most people know what to do during a medical emergency, what to do when you're in need of urgent dental care isn't always as clear. Luckily for patients at Valley Dentists of Belchertown, we are here to help whenever you need us, and that includes making ourselves available during dental emergencies. No matter what the problem is, we're prepared to get you the relief you deserve! If you'd like to learn more about our emergency dentistry services, continue reading or give our office a call today.
Why Choose Valley Dentists of Belchertown for Emergency Dental Care?
Same-Day Emergency Appointments
Multiple Financing Options Available
Team Led by an Experienced Dentist
What to Do in a Dental Emergency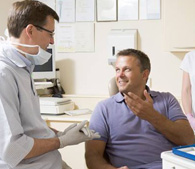 Contact us right away. Whatever time you call us for a dental emergency, Dr. Medaugh or one of the other team members will get in touch with you within an hour. We'll walk you through your situation to determine how quickly you'll need to come in to see us and provide first-aid instructions over the phone to ensure your comfort and safety until you reach our office.
Have an emergency exam. Once you get to us, we'll conduct a thorough examination to identify the underlying cause. This process includes capturing X-rays to determine the extent of the problem. Using their findings, Dr. Medaugh will create a custom treatment plan to get your smile back on the right track.
Get the care you need. We'll work quickly to restore your oral health! Some common solutions for hurting teeth include fillings, crowns, root canal therapy, or extractions.
The Most Common Dental Emergencies
Understanding the Cost of Dental Emergencies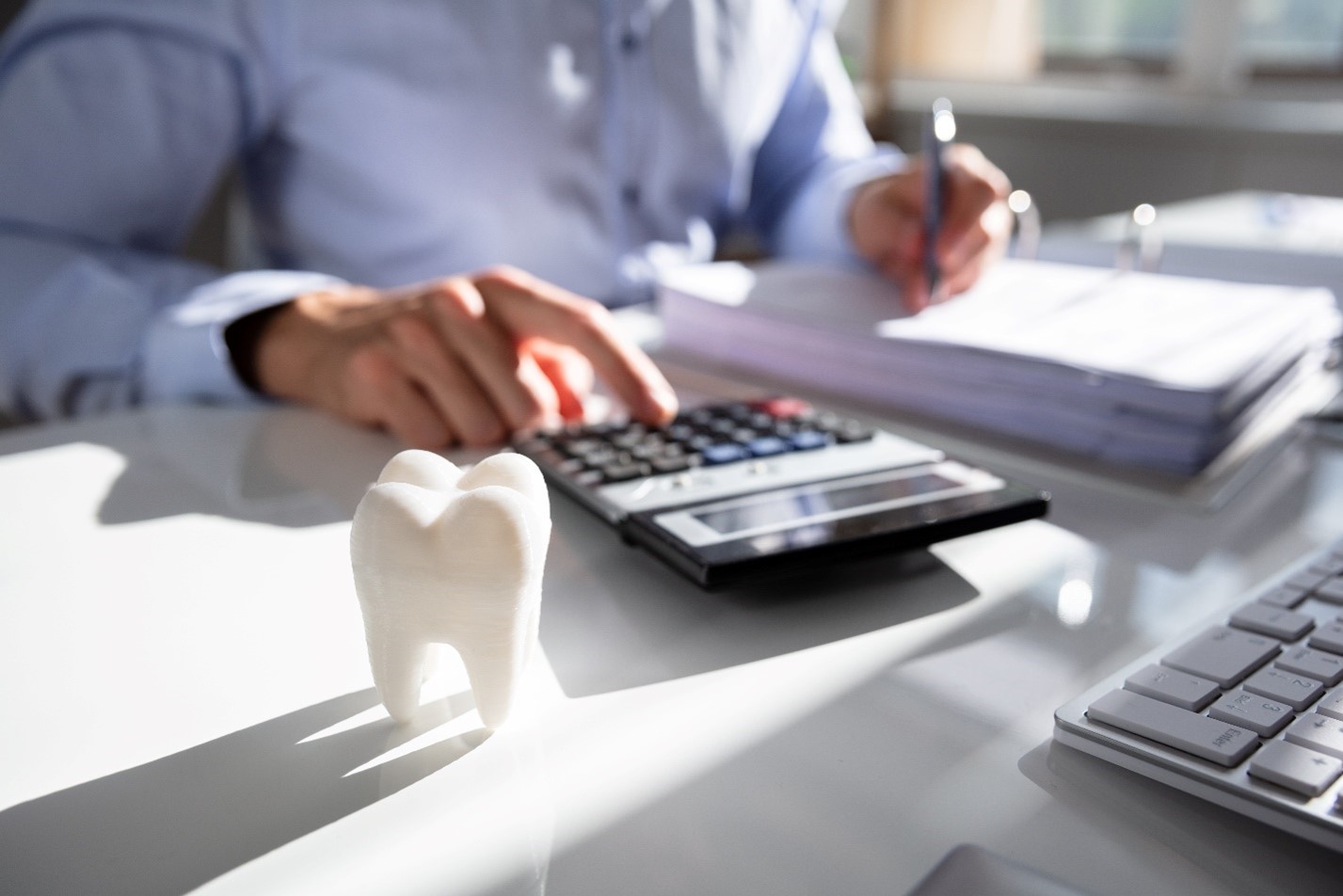 It's understandable to be concerned about the cost of your emergency dental care. After all, you don't want to pay an arm and a leg to repair your smile! Since there's no one-size-fits-all answer when it comes to the overall price of emergency dentistry, our team will gladly discuss what to expect to ensure there are no surprises. We'll explain which factors affect the total cost and help you navigate your financial options so you can stay within your budget!
How to Prevent Dental Emergencies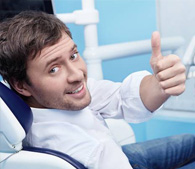 In many cases, dental emergencies can't be avoided. However, there are some things you can do to reduce your risk for dental emergencies, including:
Keep up with your at-home hygiene routine, which should include two minutes of brushing twice a day and flossing at least once each day
Visit us for dental exams and teeth cleanings twice each year
Wear mouthguards during athletic competitions and practices to protect teeth from nighttime teeth grinding and clenching
Do not use teeth to open packages or crack nuts
Stop chewing on hard objects like ice, fingernails, and pen caps
Dental Emergency FAQs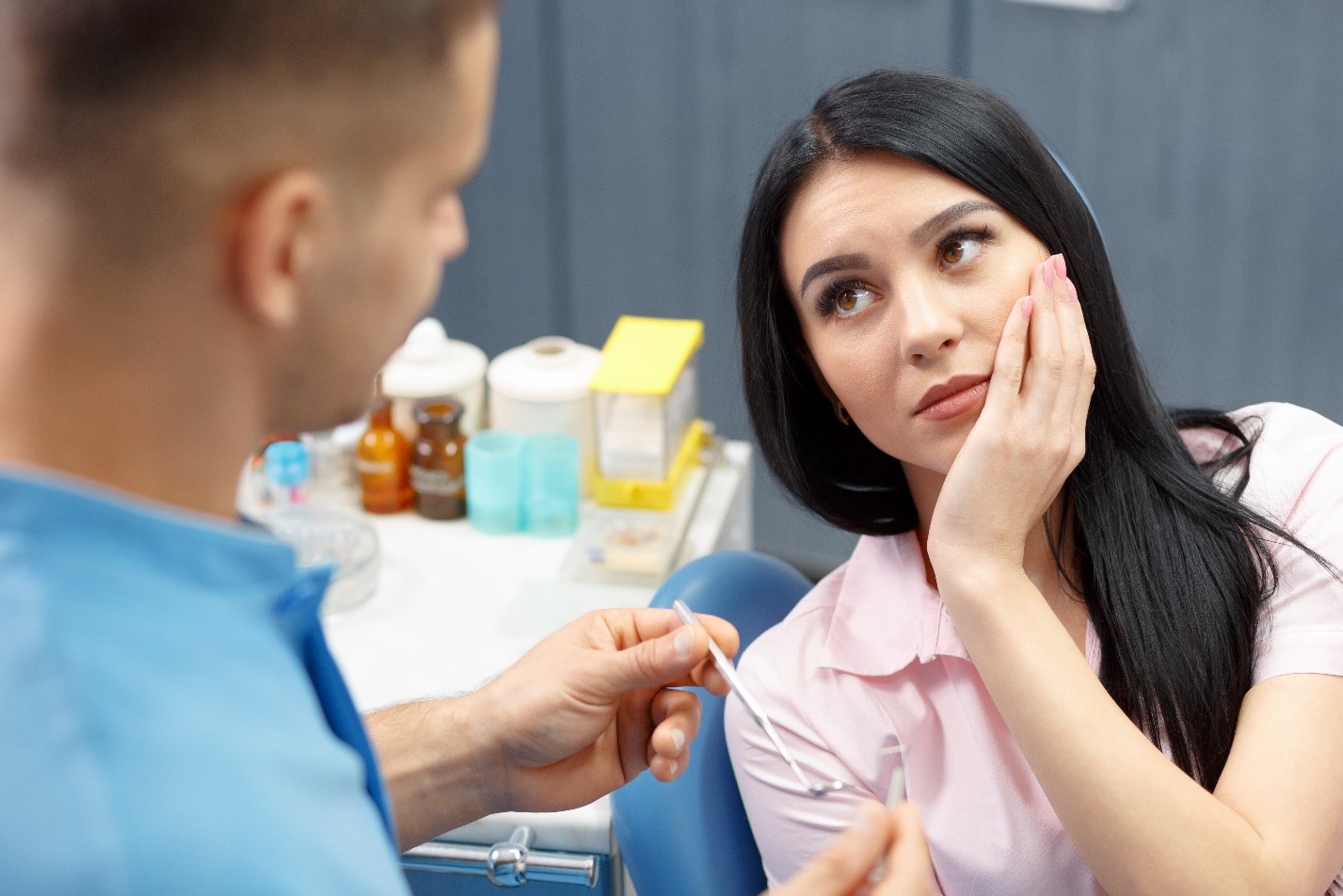 When a dental emergency strikes, your first thought might be to panic or go to the emergency room. However, Valley Dentists of Belchertown encourage you to call our office if you need help dealing with a dental emergency. Of course, if you have additional questions about how to handle current or future dental emergencies, take a look at our frequently asked questions section for guidance! If your question isn't listed, we're always just a phone call away!
When should I go to the hospital instead?
While our office is largely equipped to handle a variety of dental emergencies, there are some issues that should be handled by an emergency room first before coming to our office. For example, if you are suffering from uncontrollable bleeding, a broken jaw, deep facial cuts, or discolorations in your jaw due to physical trauma, get to the emergency room as soon as possible. After you have stabilized, you can come to our office for closer examination and to confirm no other underlying issues are present.
Do I have to visit the dentist immediately for a dental emergency?
When you are dealing with a bad toothache that does not go away, loose, broken, or knocked-out teeth, facial swelling, dental abscesses and infections, or damaged restorations, you should get to our office as soon as you can. Dental issues largely do not get better with time. This means that the longer you wait to seek treatment, the more likely the problem will manifest into something worse. For example, a bad toothache could result in you needing a root canal later. The moment you feel that something is wrong, call our office to schedule an appointment.
How can I be better prepared for a dental emergency?
A great way to be prepared for a dental emergency is to have an established dental emergency kit to pull resources from. These are tools designed to make managing your dental emergency easier to deal with, not prevent a visit to our office. A few of these tools include:
Small containers with a tight lid
Gauze pads
Handkerchiefs
Bottle of acetaminophen (you can also carry ibuprofen or naproxen sodium)
Contact number to our office for easy reference
What are the best painkillers for a toothache?
There are many painkillers out there that can provide effective relief for your dental discomfort. However, this relief will only be temporary, so you should not be taking them in order to avoid scheduling a visit with our office. Anti-inflammatory drugs like ibuprofen and acetaminophen both work to reduce discomfort, making them great options for providing relief. However, you should avoid aspirin as it can cause a burning sensation when coming into direct contact with your tooth.
What is the best way to preserve a knocked-out tooth?
We recommend placing your tooth back into its socket in order to keep it preserved for longer. While this is a great way to keep the tooth preserved until you arrive, milk is a great option as well for one main reason: proteins. Milk contains proteins that stimulate the growth of tooth root cells. This makes sure that the roots do not swell or become damaged further.