New Belchertown Dental Patients
Appointments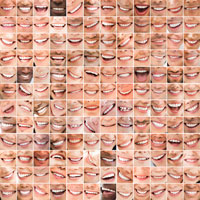 If you're considering a visit to Valley Dentists of Belchertown, we look forward to scheduling an appointment for you. For your convenience, you can make an appointment by either calling our office or by requesting an appointment directly on our website.
We have also made our new patient forms available online for your convenience.
Insurance and Billing
We're happy to accept most traditional insurance plans. If you want to know if we accept your plan, don't hesitate to give us a call. Even if we don't accept your plan, we would still be more than happy to file an insurance claim for you.
Payment Options
Our office accepts cash, personal checks, and credit cards. For patients who need extra help, we also offer a flexible payment plan. Talk to our financial coordinator for more details on how financing can make your care more affordable.
Financing Options
CareCredit is a special financing option to help you cover the cost of treatments and procedures. With this great service, you can receive no interest financing or low minimum monthly payments, so you can get the important care you need. CareCredit has been endorsed by the most credible organizations and, as a GE Money Company, can be trusted to provide you with the help you need. For more information, visit carecredit.com.