Belchertown Family Dentistry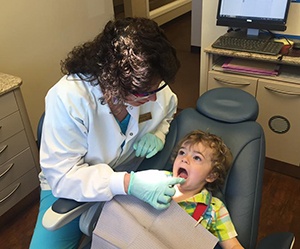 Your family deserves exceptional dental care. At Valley Dentists of Belchertown, we're committed to providing exactly that with our comprehensive services, which include family and preventive care. Through regular cleanings and exams, plus care for cavities, TMJ dysfunction, gum disease, and more, we provide you and all of your loved ones with the personalized attention that truly meets your individual needs. Do you want to schedule an appointment with Dr. Mark Medaugh? Call Valley Dentists of Belchertown today. We would be happy to assist you with scheduling a visit or simply answering a question. Our office is conveniently located in Belchertown and serves patients from all the surrounding communities.
Importance of Regular Dental Checkups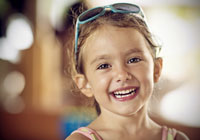 For optimal oral health, we recommend patients of all ages see Dr. Medaugh at least twice a year for professional teeth cleanings and preventive dental exams. Regular visits will help us maintain your healthy smile. They also help us diagnosis any developing issue early before they've had a chance to become severe and need more advanced restorative services. If we find anything during your appointment, Dr. Medaugh would be happy to explain your treatment options and recommend a specific path forward.
Your First Visit with Our Team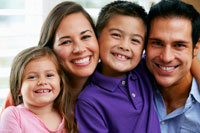 During your first visit with Dr. Medaugh at Valley Dentists of Belchertown, you will be greeted warmly. The checkup includes a visual exam, gum pocket depth charting, periodontal inspection, and a series of x-rays, including both panoramic and bite-wing x-rays. We want to have as complete a picture of your oral health as possible, so we can make a truly informed and personalized diagnosis. If you need extra care beyond a cleaning and exam, we will carefully explain your treatment options, make recommendations, and partner with you to plan for ongoing oral health care services.
Our family & Preventive Dentistry Services
Our skilled dentist and dental care team look forward to offering patients of all ages a wide range of preventive and restorative dentistry services to help them achieve and maintain the optimal level of oral health and keep it for a lifetime of happy of smiles. Some of those services we provide for our busy Belchertown families include the following:
Pediatric Dentistry
Keeping our kids smiling is important for parents, and at Valley Dentists of Belchertown, we are just as dedicated to your child's smile as you are. We offer fun, friendly, effective dental care for kids that will build a solid foundation for your child's lifetime of healthy smiles.
Learn more about Pediatric Dentistry Services
Dental Cleanings
Professional dental cleanings are necessary even for those patients who are very diligent with their at-home hygiene routines. Skilled hygienists can remove plaque and tartar buildup from even the hardest to access parts of the smile, reducing risk for tooth decay and gum disease and keeping patients' smiles sparkling.
Learn more about Dental Cleanings
Oral Cancer Screenings
Oral cancer claims the life of thousands of US adults each year, and researchers indicate that earlier diagnosis may be the best way to reduce the number of annual oral cancer related deaths. That's why we're dedicated to providing oral cancer screenings for every patient, during six month dental checkups in our office. These screenings are quick and painless, and they can significantly reduce your risk for oral cancer.
Learn more about Oral Cancer Screenings
Dental Sealants
For kids who are still learning to care for their smiles and adults who struggle with chronic decay, dental sealants may be an effective preventive treatment option. Sealants are quick and easy to apply. We simply paint a thin coat of sealant onto the teeth. Once they're hardened into place, sealants are completely clear, and they can remain in place, protecting teeth, for years.
Learn more about Dental Sealants
Periodontal Therapy
Gum disease affects millions of adults in the US, but with proper at-home care and regular dental appointments, this disease is almost entirely preventable. During six month dental exams, we conduct screenings for this common oral health condition, and work with patients to keep their smiles healthy. However, when periodontal disease can't be avoided, we offer personalized periodontal therapy to renew oral health and function.
Learn more about Periodontal Therapy
Bruxism & TMJ Therapy
Bruxism is the technical term for unconscious teeth grinding and clenching that typically occurs during sleep. The temporomandibular joints (TMJ) are the small connective tissues attaching the jaw to the skull bone. When these joints are damaged or strained, patients may have difficulty speaking, chewing, smiling, yawning, and completing any number of other seemingly simple daily tasks without experiencing pain. We offer custom crafted appliances that can help protect patients from both of these oral health issues.
Learn more about Bruxism & TMJ Therapy
Mouth Guards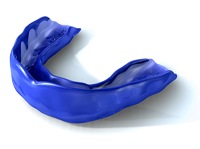 Brushing, flossing, rinsing, and visiting your dentist in Belchertown are all great ways to keep your teeth healthy and clean, but for some individuals, it takes more to keep their mouth in optimal shape. From teeth grinding, recreational sports, or TMJ, mouth guards are necessary to prevent excessive wear and tear, and injury, to a person's pearly whites. This method of mouth protection can serve to keep an individuals' smile lasting longer, which is our dental team's daily goal.