Belchertown Family Dentistry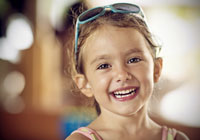 Your family deserves exceptional dental care. At Valley Dentists of Belchertown, we're committed to providing exactly that with our comprehensive services, which includes family and preventive care. Through regular cleanings and exams, plus care for cavities, TMJ dysfunction, gum disease, and more, we will provide you with personalized attention that truly meets your individual needs.
For optimal oral health, we recommend seeing Dr. Medaugh at least twice a year for cleanings and exams. Regular visits will help us maintain your healthy smile. It will also help us diagnosis any developing issue early, before they've had a chance to become more serious. If we find anything during your appointment, Dr. Medaugh would be happy to explain your treatment options and recommend a specific path forward.
Your First Visit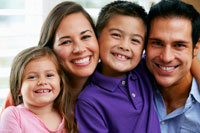 Your first visit with Dr. Medaugh will include a visual exam, charting, a periodontal inspection, and a series of x-rays, including both panoramic and bite-wing x-rays. We want to have as complete a picture of your oral health as possible so we can make a truly informed and personalized diagnosis. If you need extra care beyond a cleaning and exam, we would be happy to talk to you about your options.
Our family and preventive dental services include:
Do you want to schedule an appointment with Dr. Mark Medaugh? Call Valley Dentists of Belchertown today. We would be happy to assist you with scheduling a visit or simply answering a question. Our office is conveniently located in Belchertown and serves patients from Belchertown, Ware, Granby, Ludlow, Warren, Hardwick, Gilbertville, Hadley, Amherst, Palmer and all surrounding communities.