Porcelain Veneers in Belchertown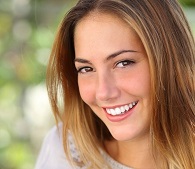 Looking for an easy way to fix your smile imperfections? Porcelain veneers from Valley Dentists of Belchertown may be your answer. Porcelain veneers can address many cosmetic dental issues at once including teeth that have developed poor color, shape, contours, or alignment. Porcelain veneers can also correct fractured teeth, gaps in-between teeth, and minor malocclusion problems. For patients with tooth discoloration and staining that won't respond to professional bleaching, porcelain veneers may be the only viable option. You can make an appointment with Dr. Medaugh today to discover how a new set of porcelain veneers could instantly transform your smile.
What Are Porcelain Veneers?
Porcelain veneers are actually thin shells of porcelain that mimic the natural look of teeth. Porcelain veneers can also restore the strength and resilience of your natural tooth enamel.
How Are Porcelain Veneers Placed?
Porcelain veneers are comprised of several thin ceramic layers followed by an adhesive layer. The bond between your original tooth and porcelain veneer is permanent. To apply your veneer, Dr. Medaugh must remove a minimal amount of your tooth enamel, usually less than a millimeter. This will create room for the porcelain veneer to fit over your natural tooth to precisely restore functioning. A special resin is placed between your tooth and the porcelain veneer. The veneer is then hardened using a curing light. The natural translucence of the material will look even better than your originally healthy tooth.
Are Porcelain Veneers Right For You?
Porcelain veneers are individually sculpted for the unique preferences and needs of each patient. The bond is so accurate that it is nearly impossible to tell the difference between a porcelain veneer and a natural tooth. However, unlike your natural teeth, custom-crafted porcelain veneers will resist coffee and tea stains because they are made of high-tech, non-porous materials. Unlike dental crowns, with porcelain veneers, your natural teeth remain intact with only a minimal amount removed to fit the veneer. Porcelain veneers can make the most discolored teeth appear bright white again, and can also be used as an "instant orthodontics" solution to cover up turned or twisted front teeth or fix small overlaps and gaps.
Belchertown Porcelain Veneers Appointments
Whether your cosmetic concerns are large or small, porcelain veneers may be the perfect fit. Make an appointment with Dr. Medaugh and the experienced team at Valley Dentists of Belchertown today for your porcelain veneers consultation. Dr. Medaugh proudly restores smiles throughout Belchertown, MA, Ware, Granby, Ludlow, Warren, Hardwick, Gilbertville, Hadley, Amherst, Palmer, and the surrounding communities.
Understanding the Cost of Veneers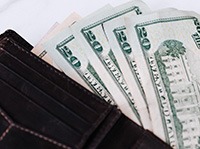 You don't have to be a movie star or celebrity to invest in an attractive smile using veneers. Despite their costly reputation, they are affordable for people from all walks of life. In some situations, they can be the most cost-effective option to improve your teeth. Although various factors affect the cost of veneers in Belchertown, we strive to keep a stunning smile within everyone's budget.
Cost VS Cosmetic Dentistry: What's Right For Me?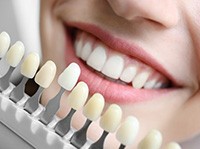 Cosmetic dentistry offers multiple solutions to address common aesthetic concerns, like discoloration, chips, and gaps. Each procedure has different costs, timelines, and lifespans. After examining your mouth and understanding your goals, your cosmetic dentist in Belchertown will explain which treatments may be right for you, including:
Braces: Metal braces or clear aligners can fix several bite and alignment problems. Many dental insurances can be used to offset the cost of your treatment, which can range from 12 to 24 months.
Teeth Whitening: Teeth can become 8 shades whiter using a highly concentrated whitening agent when used on surface and age-related stains. Results can last for several months to years with the right maintenance.
Direct Bonding: A composite resin is shaded to match the color of enamel to create natural-looking results when fixing minor imperfections, like decay or chips. It offers a quick fix that can last for 5 or 10 years before needing to be replaced. Your dental insurance may pay a portion of the cost if it's determined to be medically necessary.
Veneers: Attaching custom-made thin shells to the front surfaces of the teeth visible when smiling can cover many aesthetic issues using one minimally invasive procedure. Veneers can be the most affordable option because they can eliminate the need for multiple procedures. With an average lifespan of 10 years or more, they provide a long-lasting solution.
Cosmetic dentistry is a big investment, but you don't have to make the decision alone. Your cosmetic dentist will help you choose the best path to reach your goals while staying on budget.
How to Make Veneers Affordable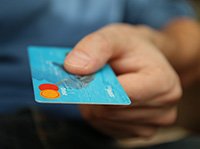 A member of our team will review your personalized estimate and explain the fees for veneers in Belchertown. They will also discuss your payment options, which include:
Traditional Payments: Our office accepts all traditional payment methods, including cash, personal checks, and credit cards.
Dental Insurance: Most dental plans don't cover elective services, but many cosmetic procedures also provide restorative benefits. If your dentist finds a treatment is vital for your oral health, your coverage can reduce the amount you'll pay out-of-pocket after reaching your deductible. You may also use your insurance for certain steps in your plan, like imaging or preparatory procedures. We will work on your behalf with your dental insurance to maximize any appropriate benefits.
Special Financing: You can pay any balance using a monthly payment plan with little or no interest through a third-party financing company, like CareCredit.
If you have questions about your payment options, or you are ready to schedule an appointment, contact our office today.