Belchertown Reconstructive Dentistry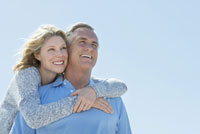 Has your oral health and wellbeing diminished because of a cavity, a fractured or worn tooth, or one or more missing teeth? At Valley Dentists of Belchertown, Dr. Medaugh offers reconstructive care to help patients restore good oral health and wellbeing again. Our approach is to find the most conservative and most effective service for your needs. Dr. Medaugh will consult closely with you and help you understand all your options before recommending a specific plan. If you have any questions about what we recommend, we're happy to answer them. We want you to feel completely confident in what we recommend before moving forward.
Our restorative dental services include:
Tooth-Colored Fillings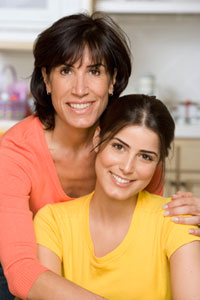 In the past, dentists used metal fillings to help patients treat decay. But today there's a more discreet and conservative option available: tooth-colored fillings. Made of durable composite resin, tooth-colored fillings can be shaded to blend in with your smile. They're also more supportive of your tooth's natural structure, and they won't crack or change shape with chewing or temperature changes. Find out more about tooth-colored fillings
Dental Crown & Bridges
Made in most cases from porcelain, a crown and bridge is designed to help you replace a missing tooth, restoring your smile's functionality and appearance. Composed of a replacement tooth and two abutment crowns, your prosthetic will be placed over healthy nearby teeth to create stable, natural-looking results. Find out more about crowns and bridges.
Root Canals
If one of your teeth has developed an infection, Dr. Medaugh can provide satisfying relief with a root canal. During your procedure, he will remove the infected material, including your tooth's nerve, fill it with a safe substitute, and place a protective crown over it, restoring your tooth's integrity and appearance. Find out more about root canals.
Dental Implants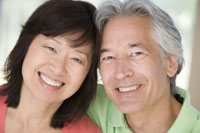 Whether you need to replace one tooth or a whole row of teeth, dental implants can help. This versatile restorative service can be paired with a single crown, a bridge, a partial, or even a full denture. What's more, the structure of an implant-supported prosthetic mirrors the natural structure of a tooth and its root. As a result, implant patients can enjoy more impressive results than is possible with traditional partials or dentures. Find out more about dental implants.
Call Valley Dentists of Belchertown today to schedule an appointment with Dr. Medaugh. We would be happy to assist you with scheduling a visit or simply answering a question. Our office is conveniently located in Belchertown and serves patients from Belchertown, Ware, Granby, Ludlow, Warren, Hardwick, Gilbertville, Hadley, Amherst, Palmer and all surrounding communities.