Single Tooth Implants – Belchertown, MA
Filling Gaps in Your Smile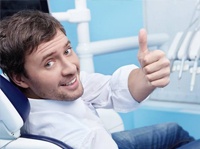 Following the loss of one tooth, you may be hesitant to move forward with a replacement plan, especially if you can't see the lost tooth when you smile. It's important to understand that even one missing tooth will impact the health of your smile. That's why the team at Valley Dentists of Belchertown is dedicated to providing fast, effective tooth replacement options to help fully repair your damaged smile to flawless form and function, including single tooth implants. As soon as you experience tooth loss, call our Belchertown dental team to get started with your tooth replacement consultation. We'll review all of your treatment options and help you to find the best solution for your unique needs.
Single Tooth Replacement Options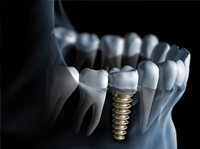 There are two main single tooth replacement options, fixed bridges and implant supported dental crowns. No treatment is right for everyone, so we'll review your options, and help you make the best treatment choices for your specific situation.
Fixed Bridge
Traditionally, fixed bridges were the go-to tooth replacement option. They are crafted using two dental crowns, one on each side, fused to the replacement tooth. Then, the crowns are affixed to healthy teeth on either side literally bridging the gap.
Single Tooth Implant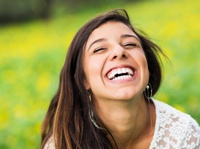 A single tooth implant restoration requires a little extra time, and it's completed over the course of several phases of treatment. The first phase is preparation. We'll remove your damaged tooth and place tissue grafts as necessary to ready your smile before placing the dental implant post. Once your smile is prepared, we'll surgically position the implant post below the gums. After placing your implant posts, we'll position a protective cap that allows the post to fuse with the gum and jawbone, mimicking the natural function of the lost tooth roots. This process is called osseointegration, and it can take a few months. Once it's completed, we attach abutments that will anchor your dental crown to the implant post. Then, we design the replacement tooth. When our dental lab has crafted and returned the replacement tooth, you'll come back to our dental office where we'll affix your crown to the dental implant post.
What are the Advantages of Replacing a Single Tooth with a Dental Implant?
There are many benefits to replacing any number of missing teeth with dental implants. Some of the advantages of single tooth dental implant restoration include all of the following:
Long lasting – once in place, a dental implant supported crown will last for two decades or longer with proper care. In fact, most people keep their implant dental crowns for the rest of their lives.
Natural – in addition to looking more like your natural smile, you can also continue to care for your implant supported dental crown just like you would your healthy smile.
Improved oral health – because the dental implant replaces the root of your lost tooth, you will not need to worry about the diminished jawbone density or gum tissue volume that often occurs following tooth loss even once teeth are replaced.