October 11, 2016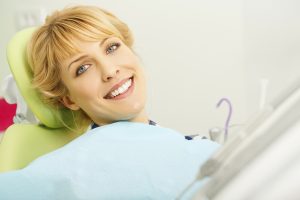 Thanksgiving and Christmas are around the corner, which means the New Year can't be far behind. What does this mean in terms of your smile? If you have dental insurance, it can mean that you need to pull out the calendar and schedule checkups and other covered dental services for your family. To help you get the most out of your dental insurance coverage, Belchertown dentist Dr. Medaugh has a few tips for you to follow.
Find the Right Plan for Your Family
If you are not part of a group plan—meaning you have dental insurance through work—then take the time to research the many companies that provide dental coverage in order to find the plan that is best for you and your family. Valley Dentists of Belchertown accepts most traditional insurance plans, but in any case we are always glad to file your insurance claims for you.
See Dr. Medaugh for Regular Checkups
Most every service performed during a dental checkup—cleaning, annual x-rays and the examination—are covered by dental insurance. Your plan is actually designed to encourage you and your family to have regular checkups. How? By having a yearly limit that runs out at the end of a calendar year. In other words, if you don't schedule visits with Dr. Medaugh then the benefits that you've paid for go unused. Moreover, dental insurance benefits do not roll over from one year to the next. You can get the most out of your dental insurance plan and take better care of your teeth and gums by scheduling dental checkups every six months or as often as Dr. Medaugh recommends.
Know Your Insurance Plan
In addition to covering the components of a dental checkup, most dental insurance plans also cover common restorative dentistry treatments such as tooth-colored fillings, dental crowns, dental implants, and dentures. Of course, you will need to satisfy your deductible and pay the coinsurance payment. In any case, the more you know about your dental insurance plan, the better you'll be able to take advantage of the benefits offered.
Avoid Exceeding Annual Maximum Benefits
If possible, try not to exceed the maximum allowable benefits each year. Dr. Medaugh will be happy to work with you and schedule your dental treatment so you can avoid having work done that would push your costs above the maximum permitted by your plan. In some cases, we may be able to delay treatment until the following calendar year when your benefits renew.
Call Your Belchertown Dentist Today
If you have any questions about your dental insurance plan or if you wish to schedule a dental checkup, then contact Valley Dentists of Belchertown, MA.
Comments Off on Belchertown Dentist Shows You How to Maximize Benefits
No Comments
No comments yet.
RSS feed for comments on this post.
Sorry, the comment form is closed at this time.