September 17, 2019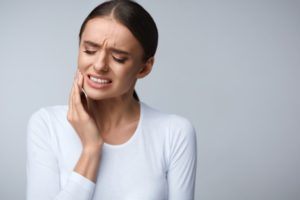 Have you ever chipped or cracked a tooth? If so, you can understand the immediate panic that is felt, especially if it occurs in the visible part of your smile. However, chipped teeth don't always cause pain, but it's important to receive treatment for it, nonetheless. Chips and fractures can lead to even more severe dental problems if they aren't handled properly. Keep reading to learn the best next steps to take after chipping a tooth from an emergency dentist.
Chipped Tooth? Here's Your Next Steps
After chipping your tooth, you should always see your dentist as soon as possible. But there are some measures you can take to help your situation before even stepping foot in the dental office, including:
Your first move should always be to call your dentist for an appointment.
Rinse your mouth with warm water and use a cold compress on your face to reduce swelling.
Then, cover any sharp parts of your tooth with sugarless gum on hand or a piece of dental wax.
Be sure to stay away from extremely hot or cold foods/drinks.
If there's pain or sensitivity, take over-the-counter medication like ibuprofen.
If you must eat, only consume soft foods and liquids.
How Your Dentist Treats Chipped Teeth
The size and severity of your fracture will directly influence the type of treatment that your dentist recommends. For moderate fractures that aren't in the visible parts of your smile, your dentist will typically use fillings to complete and support your tooth.
If the chip is shallow and superficial, your dentist can use dental bonding to erase it. This tooth-colored composite resin is applied to the tooth and smoothed over, seamlessly repairing your grin. Another cosmetic service that is recommended is called porcelain veneers. These thin shells of dental porcelain can be bonded to the front surfaces of your teeth to correct numerous flaws. This is especially advantageous for patients with a variety of cracks, chips, and fractures.
For more severe cracks that affect the inner portion of your tooth, your dentist may need to provide root canal therapy to save it. With this procedure, they will carefully remove the damaged tissue from your tooth, filling it with a biocompatible material to keep it strong. This procedure will typically be finished with a dental crown, a custom-made restoration that caps your tooth for protection.
Keep this useful information in mind for the future. That way, if disaster strikes, you'll be ready with some expert next steps on how to save your tooth.
Meet the Dentist
Dr. Mark D. Medaugh is an experienced dentist who enjoys combining art and science to give his patients beautiful smiles. He offers various treatments to correct chipped and fractured teeth, and he'll examine your mouth before recommending the best one for you! He currently practices at Valley Dentists of Belchertown, and he can be contacted through his website or by phone at (413) 323-4335 for any questions.
Comments Off on Chipped Tooth? No Need to Panic with These Tips
No Comments
No comments yet.
RSS feed for comments on this post.
Sorry, the comment form is closed at this time.