April 22, 2016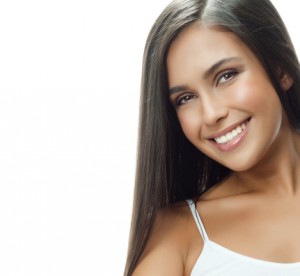 Everyday you see your smile in the mirror, in photographs or even on Facebook. Does that smile make you happy? If not, then think what a difference having a gorgeous smile could make in your life. You'll have more confidence in both social and professional settings. And your new smile will tell people that you're friendly and personable. How can you have such a smile? With cosmetic dentistry, Belchertown residents look in the mirror and see the smile that makes them happy and gives them the confidence they need to pursue their dreams. Here are some of the cosmetic dentistry treatments you'll find at Valley Dentists of Belchertown.
Cosmetic Bonding
Something as small as a chipped tooth can detract from your smile. With cosmetic bonding, Belchertown cosmetic dentist Dr. Medaugh can quickly repair that tooth and improve your smile. Just a small amount of composite resin material allows Dr. Medaugh to rebuild your tooth, so it looks whole and natural again. In fact, the procedure is so simple, that anesthesia is almost never necessary.
Teeth Whitening
For your convenience and for the whiteness of your smile, Dr. Medaugh offers the Opalescence take-home teeth whitening system. The whitening ingredients in Opalescence not only brighten your teeth more, there are also ingredients that serve to strengthen your teeth and prevent tooth sensitivity. Just fill your custom-fitted mouth trays with the Opalescence whitening gel and wear them according to Dr. Medaugh's instructions.
Porcelain Veneers
If your smile needs more attention that just teeth whitening and cosmetic bonding, then perhaps porcelain veneers will give your smile the boost it needs. These teeth coverings hide a slew of imperfections from chips and cracks to permanent stains and even teeth that are slightly crooked. Made of strong dental porcelain or composite resin material, veneers have the same luster and sheen as natural teeth. They also offer a layer of protection that can help prevent further damage.
Invisalign®
If your teeth need to be straightened, but you don't want traditional metal braces detracting from your appearance, then consider Invisalign. These clear braces typically cost less than standard orthodontics and can address almost all of the same issues, including crooked teeth, overcrowding, overbites, underbites and crossbites.
For Cosmetic Dentistry, Call Valley Dentists of Belchertown Today
If you're ready to have a smile that makes you happy and confident, then call Dr. Medaugh, the cosmetic dentist 01007 residents trust with their priceless smiles. Our office is conveniently located in Belchertown and serves patients from Ware, Granby, Ludlow, Warren, Hardwick, Gilbertville, Hadley, Amherst, Palmer and all surrounding communities.
No Comments »
No comments yet.
RSS feed for comments on this post.
Leave a comment