May 14, 2016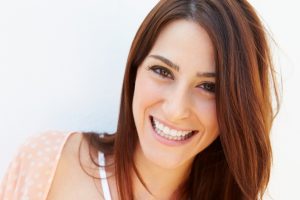 When you have a less than attractive smile, it greatly impacts your life in more ways than one. Those who have an unattractive smile often have confidence issues, causing them to hide their smile when talking and laughing. Plus, they often feel people view them differently due to their teeth. Now, you don't have to let the flaws negatively impacting your smile hurt your confidence any longer. Cosmetic dentistry with Valley Dentists of Belchertown will give you an amazing smile you'll want to show off. While cosmetic procedures how been long thought to only be used for vanity issues, it's now a preferred option to increase self-esteem. As a cosmetic dentist in Belchertown, we'll give you the dazzling smile you've always wanted to smile brightly.

Benefit from Cosmetic Dentistry
Cosmetic dentistry involves a number of procedures that can be used to make your smile more aesthetically pleasing. By increasing the appearance of your smile, you not only increase your confidence, but also take years off the age of your smile's appearance. Depending on your exact needs, we will create a customized treatment plan to fix the flaws hurting your smile so you no longer have to hide your teeth.
Porcelain Veneers—Veneers are a simple and noninvasive option to hide cosmetic flaws, such as chips, cracks, and discoloration. The false fronts are bonded to the teeth to hide flaws while giving you more proportionate teeth. The false fronts offer a natural appearance that will last for years with the right care.
At-Home Teeth Whitening—Using at-home teeth whitening in Belchertown, you'll remove the stains and discoloration dulling your smile. Using custom whitening trays and professional-grade whitening gel, you'll have a brighter, whiter smile.
Invisalign—It's never too late to get a straighter smile. Invisalign in Belchertown is the perfect option for adults who have minor alignment issues. The invisible trays allow you to straighten your teeth without the restrictions or unsightly appearance of traditional braces. In as little as 12 months, you'll have a straighter smile using the discreet option.
Cosmetic Bonding—Cosmetic bonding is a very versatile procedure that can be used to improve the appearance of the teeth. We can give the teeth a shapelier appearance while treating chips, cracks, and even discoloration. We can even use bonding to fix small gaps in the teeth for a straighter smile. Using an enamel-colored material, you'll instantly transform your teeth for a seamless smile.
Your Cosmetic Dentist in Belchertown
We offer extensive cosmetic services to transform your dull and unattractive smile into a thing of beauty. We evaluate your smile to create a customized treatment plan, which may include one or more of our cosmetic services. We take all factors into consideration to ensure we create the most attractive and functional smile possible while producing long-term results.
If you've been hiding behind your smile, it's time to call Valley Dentists of Belchertown at (413) 289-5113 to schedule a consultation. We'll help you smile confidently to give you the amazing smile you've always wanted with cosmetic dentistry.
Comments Off on Cosmetic Dentistry Options to Improve Your Smile
No Comments
No comments yet.
RSS feed for comments on this post.
Sorry, the comment form is closed at this time.