July 8, 2021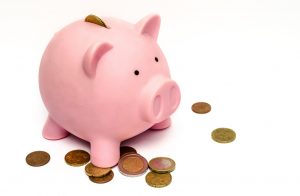 If you're not happy with the way your teeth look, you know cosmetic dentistry can help, but you might believe it's not in your budget. What if you could get the results you want without draining your bank account? You can with dental bonding. It's an affordable treatment that provides natural-looking results. Several factors influence the cost of dental bonding. Here's how much you can expect to pay for your new smile.
Understanding the Cost of Dental Bonding
Dental bonding offers a lot of bang for your buck. A composite resin material can fix several common imperfections, like stains, chips, tooth decay, and exposed tooth roots. It's customized to match your teeth to blend in with your enamel, so no one will know it's there. Whether you want to fix a single tooth or more than one, dental bonding is a cost-effective option.
There isn't a set fee for dental bonding because every treatment plan is unique. As a result, various factors influence the cost. Your dentist will provide you with an estimate during your consultation and explain the amount you will need to pay, including your payment options.
How Much Does Dental Bonding Cost?
The cost of direct bonding varies significantly. On average, you can expect to pay $100 to $400 per tooth, but the amount differs for everyone. Besides the number of teeth you're treating, your dental insurance can also affect the price tag for your new smile.
Typically, it's rare for dental insurance to pay for elective procedures, but direct bonding also offers restorative benefits. If the treatment is deemed necessary for your oral health, such as to fix a chip or cavity, you may be able to use your policy to offset the cost.
Your dentist will work on your behalf with your dental insurance to file the necessary claim forms, so you have one less thing to worry about. Although every plan is unique, many policies will cover 80% of the cost after reaching your annual deductible.
If there's any remaining balance, your dentist will help you find the solutions you need to keep your dream smile within your financial means. Many dental offices accept third-party financing. Based on your credit approval, you are given the funds you need, which you'll repay using a plan that fits your budget.
Invest in a Beautiful Smile
Although direct bonding costs less than other procedures, you won't compromise on aesthetics. You'll achieve your goals using a reasonably priced solution that can last for a decade or longer with the right aftercare to invest in a confident future.
About Dr. Mark D. Medaugh
Dr. Medaugh earned his dental degree at the University of Pennsylvania before continuing his training in advanced services, like cosmetic dentistry. He combines the art and science of dentistry to create healthy, beautiful smiles. As a member of the American Dental Association and the Massachusetts Dental Association, you can feel confident your smile is in qualified hands. Contact our office today to schedule your consultation for cosmetic dentistry.
Comments Off on Improve Your Smile on a Budget with Dental Bonding
No Comments
No comments yet.
RSS feed for comments on this post.
Sorry, the comment form is closed at this time.