June 13, 2017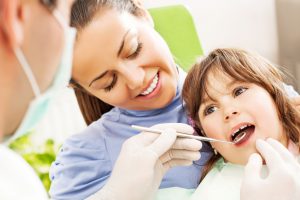 "I've learned that you shouldn't go through life with a catcher's mitt on both hands. You need to be able to throw something back."—Maya Angelou
Maya Angelou, an American poet and civil rights activist stated that quote. Her inspiring outlook on life reflects the same ideals Valley Dentists of Belchertown holds. We have been a part of the Belchertown community—just a few miles away from Amherst—and love giving back to our wonderful citizens by keeping our patient's teeth and gums healthy. Before choosing a dentist in Amherst that's right around the corner for you for convenience, remember that as one of our patients you will be listened to, understood, respected, and cared for with the highest quality of dental care in the area! We keep you and your loved one's dental health goals in mind and keep your well-being as our top priority.
Why do you need exceptional dental care?
According to the Centers of Disease Control and Prevention (CDC), 47.2% of American adults over 30 years old have advanced gum disease. Your chances of developing gum disease will most likely increase with age, rising to 70% of adults aged 65 and older.
Patients that don't visit their dentist miss so many opportunities to address dental problems, especially gum disease. Many signs of periodontal disease (advanced gum disease) and other health problems don't show immediately, the signs are sneaky and progressive. What you may think is "a little normal bleeding" during your brushing routine may be a red flag that the health of your teeth and gums are descending.
Both diseases have high retention rates when addressed early on. If you visit your dentist every six months (at least) these diseases could have been noticed and treated early. Dr. Mark D. Medaugh, better known as Dr. M, keeps an eye out for serious dental problems. If anything abnormal is spotted, we can address it with thorough dental examinations, detailed cleanings, and a personalized dental treatment.
How do the services from Valley Dentists of Belchertown separate them from the rest?
Our goal has always remained consistent over the years: to provide comprehensive, cosmetic and restorative dentistry that helps keep our local patients mouths healthy for years to come. Whether a member of your family is searching for a stunning cosmetic treatment or needs to restore the functionality of their smile, Dr. M is ready to provide the services you need and deserve. Some of the comprehensive services we offer are:
Cosmetic Dentistry
Our office understands how important it is to have an appealing smile. A beautiful smile can change your life for the better. We have a variety of options to improve your smile:
Cosmetic dental bonding
Porcelain veneers
Teeth whitening
Invisalign clear braces
Preventive & Periodontal Dentistry
We're aware that gum disease is one of the most common dental health issues. If left untreated, it can develop into harmful periodontal disease. Luckily, we have preventive tools and knowledge to offer sophisticated dental services. If you need periodontal treatment to get your health back on track from gum disease, discuss our various options during a scheduled consultation.
Restorative dentistry
Having a damaged smile can be extremely frustrating, but it doesn't have to be permanent. We combine the latest technology, quality materials, and our expertise to transform your oral health for the better. In just a few short appointments, we can get a better idea for your goals, develop a customized procedure plan, and help you achieved your restored dream smile!
Contact Valley Dentists of Belchertown!
Amherst patients are more than welcome to visit our office. We're always accepting new patients. If you or your loved ones need exceptional dental services backed with exceptional care and customer service, contact our office. We would be happy to help you achieve your smile goals.
Comments Off on Don't Hastily Pick a Dentist in Amherst! Read This First!
No Comments
No comments yet.
RSS feed for comments on this post.
Sorry, the comment form is closed at this time.