September 27, 2016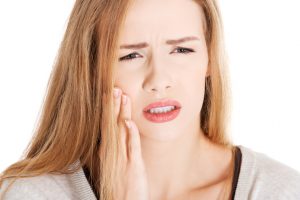 Tooth pain is a common occurrence that can range in severity and often occurs without any warning. Often, people ignore minor tooth pain, believing that it is normal from time-to-time. However, tooth pain is never a normal occurrence. No matter how minor or severe, tooth pain is a sign of an underlying problem that must be addressed by a dentist. Leaving tooth pain untreated can cause the problem to intensify. For example, a minor toothache could be an indication of a cavity, which is easily treatable. However, when left untreated, decay will worsen, causing a root canal to be needed in the future. At Valley Dentists of Belchertown, we do not want to see you place your oral health at risk. We have the information you need to better understand the causes of tooth pain.

Causes of Tooth Pain
There are a number of factors that can cause tooth pain. Often, people experience tooth sensitivity when a tooth is exposed to temperature changes or sweet foods and drinks. Often, this is a sign that the enamel is weakening or a cavity has developed. This is not classified as a dental emergency, but you will require a dental appointment to find the cause of the tooth sensitivity for the appropriate treatment.
In some cases, there may be pain when pressure is placed on a tooth. Or, there can be a severe throbbing or even a sharp pain. This often indicates a more severe problem, such as an infection, tooth decay, or even gum disease. Pain that just does not seem to go away will require prompt care, especially if there is a potential infection or extensive decay. Often, if an infection or severe decay has occurred, you may require a root canal to repair the damage to restore the health of the tooth.
Other times, the cause of the pain may be more noticeable, such as if you have had a tooth dislodged, knocked out, or broken. Any of these situations are considered to be a dental emergency and time will be of the utmost importance. You will require care with emergency dentistry to help preserve the tooth, preventing the need for extraction. For teeth that have been knocked out or dislodged, you will need same-day care. With fast treatment, we may be able to save the tooth, allowing it to thrive for many years to come.
If you have had a minor break in a tooth or a small chip, care can often wait until the next day. For severe breaks, your dentist may recommend same-day care. Depending on the severity of damage, there are a few different treatment options. For minor breaks, we can use dental bonding to restore the tooth. However, if the break is quite severe, you are likely to need a dental crown.
Your Dentist for Tooth Pain
When you are experiencing tooth pain, we understand the discomfort you are facing. We provide the emergency care you need to stop the pain. Contact our office today for emergency dental services.
Comments Off on Does Your Tooth Pain Require a Root Canal?
No Comments
No comments yet.
RSS feed for comments on this post.
Sorry, the comment form is closed at this time.