June 20, 2016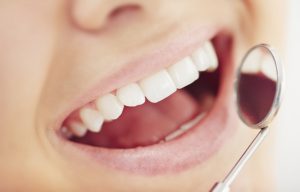 When you look in the mirror or see your smile in a selfie, do you like what you see? Or do you have some teeth that are detracting from the pleasing appearance of your smile? If so, then you may want to consider porcelain veneers. For residents of Belchertown, porcelain veneers can change your smile in four different ways. Read on to find out how your smile will improve with veneers.
Change the Color of Your Teeth with Veneers
Over the years, teeth can become stained and discolored for a number of reasons: darkly colored foods and beverages such as coffee and tea; age-related yellowing; and certain medications or chemotherapy. Some stains are extrinsic and remain on the surface of your teeth, while others are intrinsic and penetrate the dentin layer below the surface. For teeth that are discolored within, porcelain veneers can restore whiteness.
Reshape Teeth with Porcelain Veneers
Belchertown cosmetic dentist Dr. Medaugh also uses porcelain veneers to conceal teeth that are misshaped. Perhaps you have a tooth that is chipped, or one that is broken as a result of an unexpected fall. If you've been grinding your teeth, then some of them may be unusually worn or shortened. Whatever the reason, a custom crafted porcelain veneer can give your teeth a more shapely appearance.
The Right Size Thanks to Veneers
Sometimes, your smile may look a bit odd because you have a tooth that is proportionally smaller than the others. Teeth need to be proportional to your lips and to the amount of gum tissue that shows when you smile. Porcelain veneers can be used to give a tooth a lengthened appearance.
Correct Alignment and Spacing
Dentists often refer to porcelain veneers as "instant orthodontics." This is because they can be used to correct a minor misalignment or spacing problem. If you do not have a serious bite issue that demands orthodontic treatment, then porcelain veneers may be able to correct the problem more quickly and at less expense.
Contact Our Office Today
If you would like to schedule a consultation with Belchertown cosmetic dentist Dr. Medaugh, then call our dental practice today. Dr. Medaugh will be glad to meet with you, answer your questions about porcelain veneers and determine whether or not you are a qualified candidate for this popular cosmetic dentistry treatment.
Comments Off on Four Ways Porcelain Veneers in Belchertown Can Improve Your Smile
No Comments
No comments yet.
RSS feed for comments on this post.
Sorry, the comment form is closed at this time.