April 12, 2022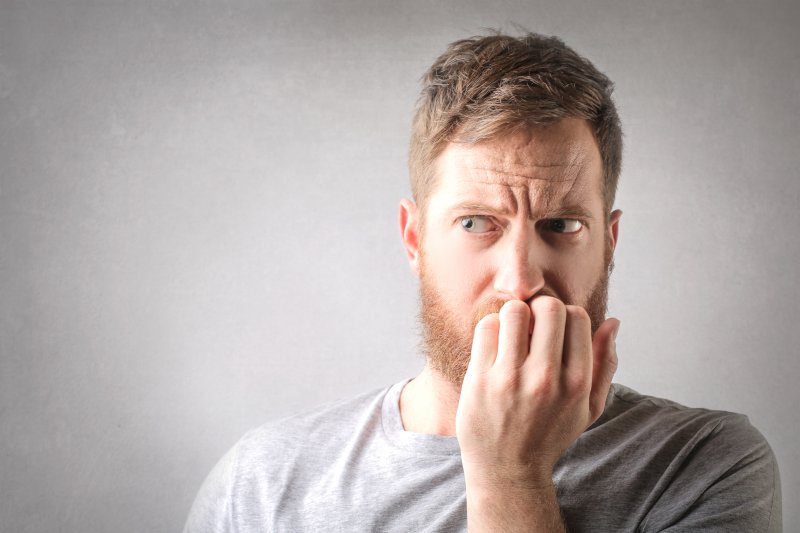 You're at lunch with your friend when you notice a strange sensation. You excuse yourself to the bathroom to investigate. You open your mouth and your stomach drops. Your dental crown came loose and is hanging from the tooth. When did this happen? You immediately fumble for your phone to look up your dentist's number. Losing a crown isn't a medical emergency, but there are a few things you should do while waiting to get it repaired.
Call Your Dentist As Soon As Possible
Don't put off making an appointment. You should call your dentist as soon as possible after losing a dental crown. Your dentist will help you schedule an emergency appointment to replace it as quickly as they can fit you in. They may even suggest that you temporarily glue the crown back in place until you can be seen.
If you wait to schedule a visit, you are more likely to experience pain and discomfort. Additionally, it could make repairing the crown more difficult. That's because the exposed area will deteriorate more quickly, putting you at risk of further decay and possible infections. The tooth could also loosen, crumble, or even fall out.
Inspect the Tooth and Crown
Take a look at the exposed tooth, and if you have it, the crown, and check for any of the following:
Jagged edges that could hurt your mouth or tongue
Any dangling pieces that would pose a choking hazard
Pain or discomfort at or around the area
Don't panic if you can't find the crown. Your dentist can easily make a new one. Dental crowns don't typically pose any risk if accidentally swallowed. If you managed to find it, clean it and keep it in a safe location. Your dentist may be able to reattach it.
Clean and Care for the Area
The exposed tooth is likely going to be delicate, so it's important that you are extra cautious when cleaning the area. You can carefully dab the top with a sensitive formula toothpaste to help decrease pain.
Make sure that you gently brush two times a day while you're waiting for your appointment. You'll want to avoid rough brushing as this will worsen any sensitivity you may be experiencing. Continue to monitor the area regularly to make sure there isn't increasing damage or deterioration.
Avoid Certain Foods
Hold off on eating anything that's overly hard, crunchy, sticky, or chewy. These foods can further damage the tooth and cause more pain. Additionally, very hot or cold items can create more sensitivity due to exposed nerves.
The important thing is not to panic. Your dentist will be able to repair your crown. Just make sure you schedule that appointment.
About the Author
Dr. Medaugh is passionate about both the art and science of cosmetic and restorative dentistry. He earned his DMD from the University of Pennsylvania and held the title of a Pierre Fauchard Scholar. Dr. Medaugh is a member of the American Dental Association and the Massachusetts Dental Association. If you have any questions or concerns about your dental crown, visit his website or give him a call at (413)323-4335.
Comments Off on Help! I Just Lost a Dental Crown: What Do I Need to Do Now?
No Comments
No comments yet.
RSS feed for comments on this post.
Sorry, the comment form is closed at this time.