September 9, 2020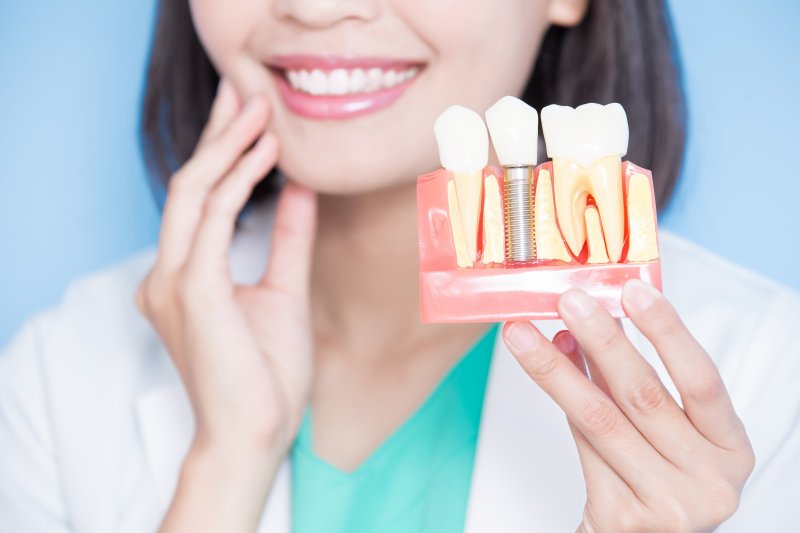 If you're one of the 178 million Americans who are missing at least one tooth, you have several different options when it comes to replacing them. A favorite by dentists and patients alike is dental implants. They have all sorts of benefits including that they act like natural teeth, prevent jawbone deterioration, and restore as much as 90% of your chewing ability. However, implants aren't for everyone. Read on to learn which characteristics make a good dental implant candidate in Belchertown.
Good Oral Hygiene
If you aren't committed to your dental health, chances that you will have further issues when you have dental implants will be much higher. In order to be successful, dental implants need to be taken care of just like natural teeth. This means brushing twice and flossing at least once every single day. Using a mouthwash also helps to combat harmful bacteria that could compromise your surrounding teeth and gums.
Healthy Gums
Your dental implants rely on healthy gum tissue in order to function properly and last a long time. However, implants are more vulnerable to gum inflammation and periodontal disease than natural teeth. The gum could detach from your replacement tooth and create a pocket that will collect harmful bacteria. Eventually they can attack the jawbone supporting your implant and lead to a dental implant failure.
Sufficient Jawbone
Part of what makes healthy implants last so long is that they are anchored to the jawbone. This allows them to stay firmly in place for a long period of time. When someone is missing teeth, the jawbone shrinks and weakens over time to the point where it can no longer provide proper support. At this point, the best thing to do would be to talk to your dentist about other solutions.
Make Healthy Lifestyle Choices
Drinking excessively and smoking can cause quite a few problems when it comes to dental implant placement surgery and the healing process that follows. As for drinking, it can interfere with healing by causing dry mouth and inhibiting the clotting of blood. Drinking too much alcohol can also lead to bone loss over time which makes placing implants much more difficult. Smoking increases your risk of gum disease, slows healing, and contributes to jawbone shrinkage.
Free from Chronic Disease
Certain chronic diseases can create risks for people with dental implants. For instance, if you have diabetes, there is a higher chance that you could experience a dental implant failure. This is because it interferes with the healing process and contributes to both cavities and gum disease. Other chronic conditions like heart disease and sleep apnea can interfere with the anesthesia used during the procedure.
If all of these points sound like you, you may be a good candidate for dental implants. By talking to your dentist, you can get back on a path towards a beautiful, healthy smile.
About the Author
Dr. Mark D. Medaugh provides several different tooth replacement options, including dental implants, at his practice in Belchertown. He earned his DDS from the University of Pennsylvania as a Pierre Fauchard Scholar and is a member of the American Dental Association and Massachusetts Dental Association. If you're unsure if you'd be a good candidate for dental implants, Dr. Medaugh would be happy to help. For more information or to schedule an appointment, visit his website or call (413) 323-4335.
Comments Off on What Makes You a Good Candidate for Dental Implants?
No Comments
No comments yet.
RSS feed for comments on this post.
Sorry, the comment form is closed at this time.