August 15, 2019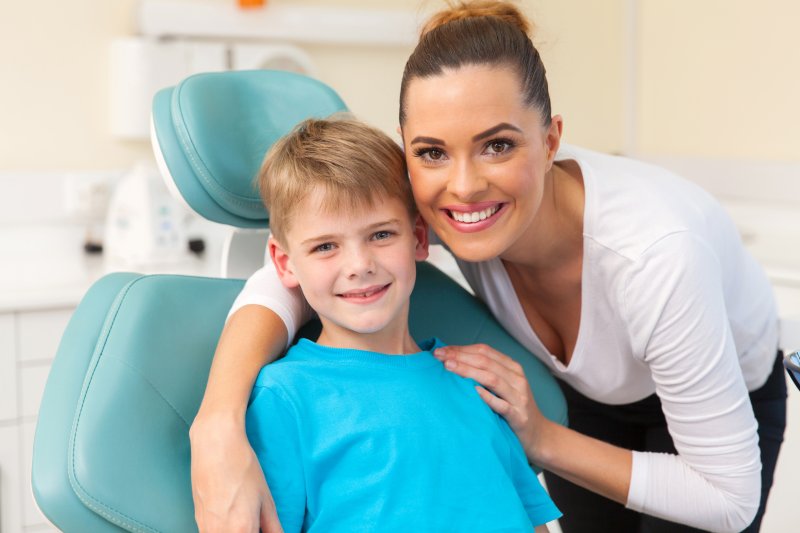 The weeks before a new school year starts are hectic times for parents, as they dash to-and-fro to fulfill any last-minute requirements, and to purchase clothes and supplies. In the midst of making any final preparations, your dentist in Belchertown says don't forget to visit for a cleaning and checkup. As you read on, you'll learn why this is so important and how to get the most out of your time before the new school year starts!
Why are Dental Visits So Important?
Although it may seem too good to be true, having your family visit your dentist every six months for cleanings and checkups can do wonders for everyone's oral health. For starters, it allows for any developing issues to be spotted early so a counteractive treatment plan can be implemented to restore normal dental health. Then, by receiving a thorough teeth cleaning, each member of your family will be able to have a "clean slate" moving forward, with the assurance that dental bacteria, plaque and tartar are under control.
Why Visit Before the School Year Starts?
It's especially important to have your child visit your family dentist before school starts. One reason is that by scheduling an appointment during the summer, the next visit can be set for the winter break. Therefore, he or she won't have to miss any school.
Another perk of a summer dental visit is that it helps to boost your family's overall health. That's because out-of-control oral bacteria can contribute to illnesses throughout the body if allowed to enter the bloodstream. Therefore, when you're more proactive about taking charge of oral health, it can leave your family with much more than just a clean set of teeth.
What Happens at Dental Visits?
When your child visits your dentist for a summer preventive care appointment, here's what you can expect to happen:
X-ray photos are taken to establish a baseline.
A thorough cleaning is performed to remove plaque and tartar.
The mouth, teeth, gums and jaw are carefully examined.
The visit concludes with a consultation with the dentist to go over any findings. If needed, a plan of action will be developed to correct any issues, and you and your family can also receive some expert tips for what to do at home.
In addition to the above-listed, it's vital to visit your dentist before school starts because it helps to instill healthy habits into your child that will transfer into adulthood. Take control of your family's oral and overall health today by contacting your dentist to schedule an appointment!
About the Author
Dr. Mark D. Medaugh earned his dental degree from the University of Pennsylvania. Throughout his career, in addition to providing excellent care, he has maintained an old-fashioned approach to practicing dentistry. Thus, Dr. Medaugh has striven to develop personal relationships with each patient, ensuring everyone receives the absolute best in dental care. He provides preventive dentistry at Valley Dentists of Belchertown, and he can be reached for more information through his website.
Comments Off on Why a Dental Visit Should be on Your Back-to-School To-Do List!
No Comments
No comments yet.
RSS feed for comments on this post.
Sorry, the comment form is closed at this time.